If you wish to cancel your service with Fastdot,simply follow the below steps
1/ Log into your Client Area https://my.fastdot.com/clientarea.php
2/ Click on the product you would like to cancel
3/ Select the ACTIVE product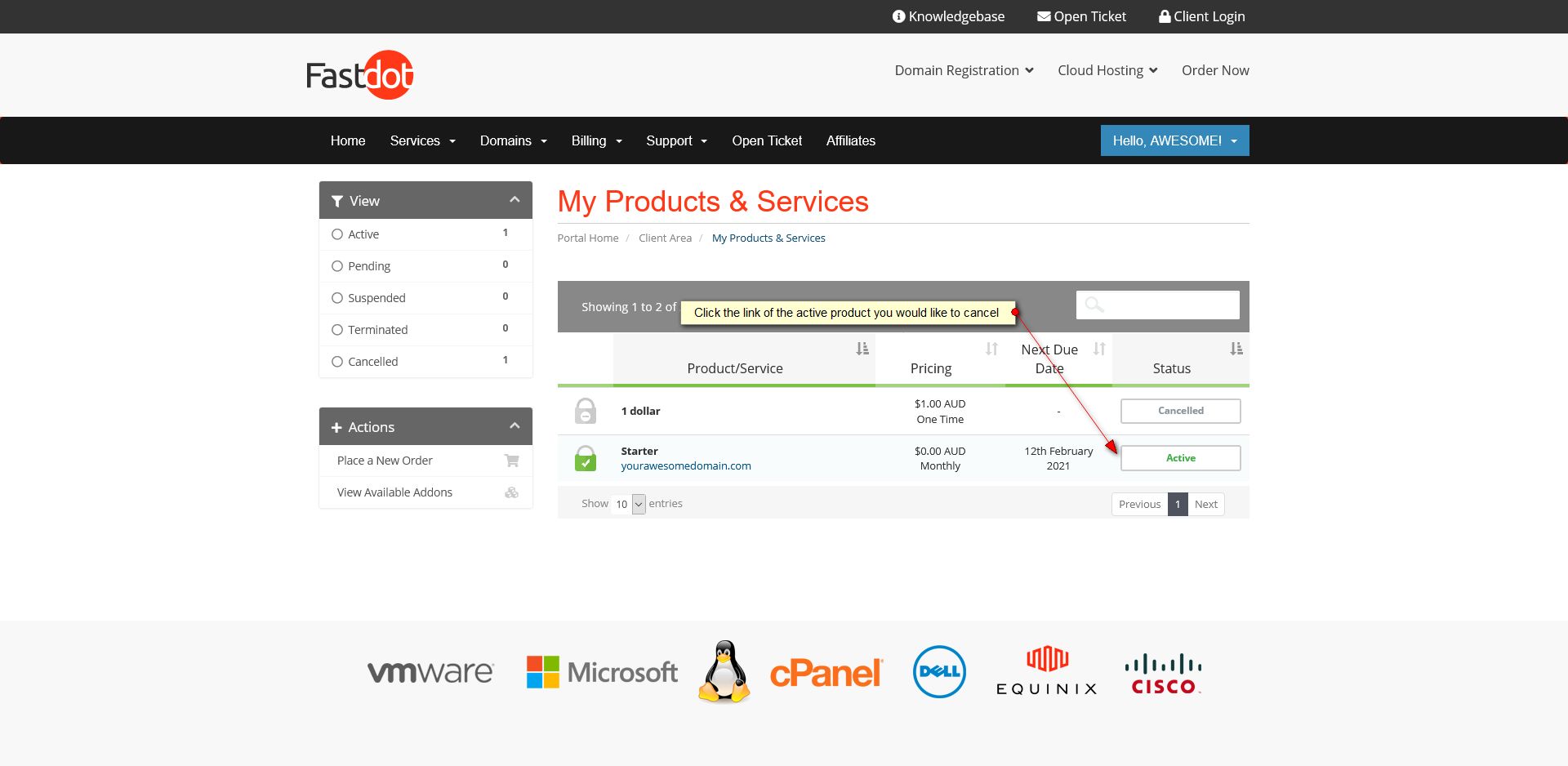 4/ Select "Request Cancellation" on the left side panel


There are no additional costs associated with cancelling services, and you are free to cancel at any time.
However please note that our hosting services are non-refundable after 30 days. For more information please see our 30-day Money Back Guarantee policy.
If you wish to revert a cancellation request at any time, please speak to our Accounts and Billing team.